We are Bloomdesign
Digital Agency
We are Bloomdesign
About
We think that design is not just a tool, it is a way of life. When combine it with business & technology we work as a perfect partner for your projects creating a creative workflow in both sides.
BRANDING

WEB DESIGN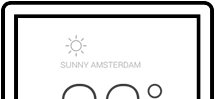 Let´s talk
We are always looking for new challenges and interesting partners.
We love to say hello.